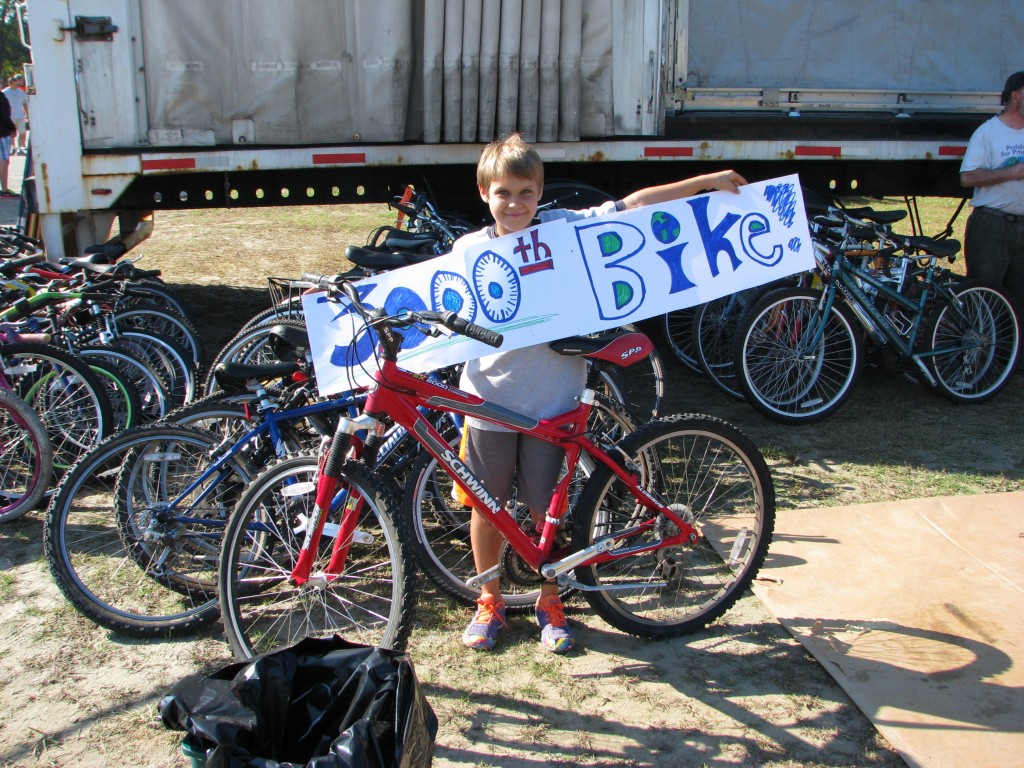 The Green Mountain Returned Peace Corps Volunteers held their 16th annual used bike and sewing machine collection for Pedals for Progress on Saturday, September 27, 2014, in Essex Junction, Vermont. During the 4 hour event, community members donated 169 bikes and 29 sewing machines.
A highlight of the day was the donation of the 3,000th bike the group has collected – a bright red Schwinn. The surprised donor was greeted by a cheering group of volunteers, and was presented with a Pedals for Progress ceramic mug.
Since their first collection in 1999, the group has shipped 3,143 bikes and 78 sewing machines to Pedals for Progress from northern Vermont. FedEx has donated the shipping of all of these bikes from Vermont to New Jersey and for the past few years they've had exuberant help on collection day from teenage members of Ripple, a local ecumenical youth group.