Spring 2009 InGear
Our project in Sierra Leone is less than a year old, and it's already a success despite many initial logistical difficulties. Helping us overcome these challenges is the very generous Clif Bar and Company. Because of a significant grant from the Clif Bar Family Foundation, we were able to fund the vital first shipment of bikes to Sierra Leone in July. This got the project started.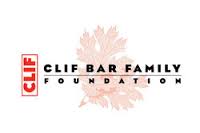 Since then, our partners in Sierra Leone have already received their second shipment (described in Greg Sucharew's article). As with all of our programs, it's the first shipment that enables our partners to get their revolving fund started so they can pay for subsequent shipments. In the case of Sierra Leone, shipping charges are much higher than usual, and without help from Clif Bar, we never could have met that expense. But financial assistance from the Clif Bar Family Foundation hasn't stopped there. They recently informed us they will be providing us with a grant of $10,000 a year for the next three years! This will ensure the growth of our program in Sierra Leone, as well as enable us to open new programs that, like Sierra Leone's, are normally too costly for us to start. As you might suspect, these programs are in the very countries that most need help.
In addition to fueling athletes and health-conscious people-on-the-go with delicious and nutritious energy bars, gels and drinks, Clif Bar does a lot of other wonderful things for the planet. You can learn more at www.clifbarfamilyfoundation.org, where you'll also find us listed among their Long-term Partners. While you're there, don't hesitate to purchase an "On Your Behalf" Gift Card from their site. You can support your favorite bicycle-recycling nonprofit, or any of the other noble groups among their Long-term Partners.