Summer 2008 InGear
Most of our projects, and indeed our very first projects, are in Latin America. Nicaragua is where we got our start, and Pedals for Progress founder, Dave Schweidenback, got the initial idea for the organization while stationed as a Peace Corps volunteer in Ecuador. So, it's fitting that our newest project in Kyrgyzstan, one of the most remote countries on the planet, has a Latin American connection—Roberto Hernandez, an American of Hispanic descent, who grew up in Los Angeles, California. Roberto was inspired to serve his country and fulfill his sense of patriotism by joining the Peace Corps, and he was stationed in Kyrgyzstan. A former Eagle Scout, he has always had a strong desire to help others. His Eagle Scout project saw him organize and lead a project that turned a neglected urban lot into a beautiful community garden in Los Angeles. His involvement with Pedals for Progress came about when he discovered our web site and learned about our sewing machine program.
Normally, we combine sewing machines with bike shipments, fitting them in the remaining space in overseas containers just before closing them up. Shipping them separately has been a challenge, one we overcame in working with Roberto and our new partners at SOS Children's Villages in the Kyrgyzstan town of Cholpon-Ata. By creating products to sell with the machines they receive, the staff at SOS Kinderhof will generate funds for more sewing machines, as well as have those resources to make more sellable goods. More importantly, they'll be able to set up a worker-owned co-op and gain ownership of their own business.
Their first shipment of 25 sewing machines arrived in Kyrgyzstan at the end of July, 2008. Hopefully this will be the start of many to follow. In the meantime, these machines will be put to immediate use at SOS Kinderhof. Now, this program will serve as a model for new sewing machine programs in other countries.
Where in the World is Kyrgyzstan?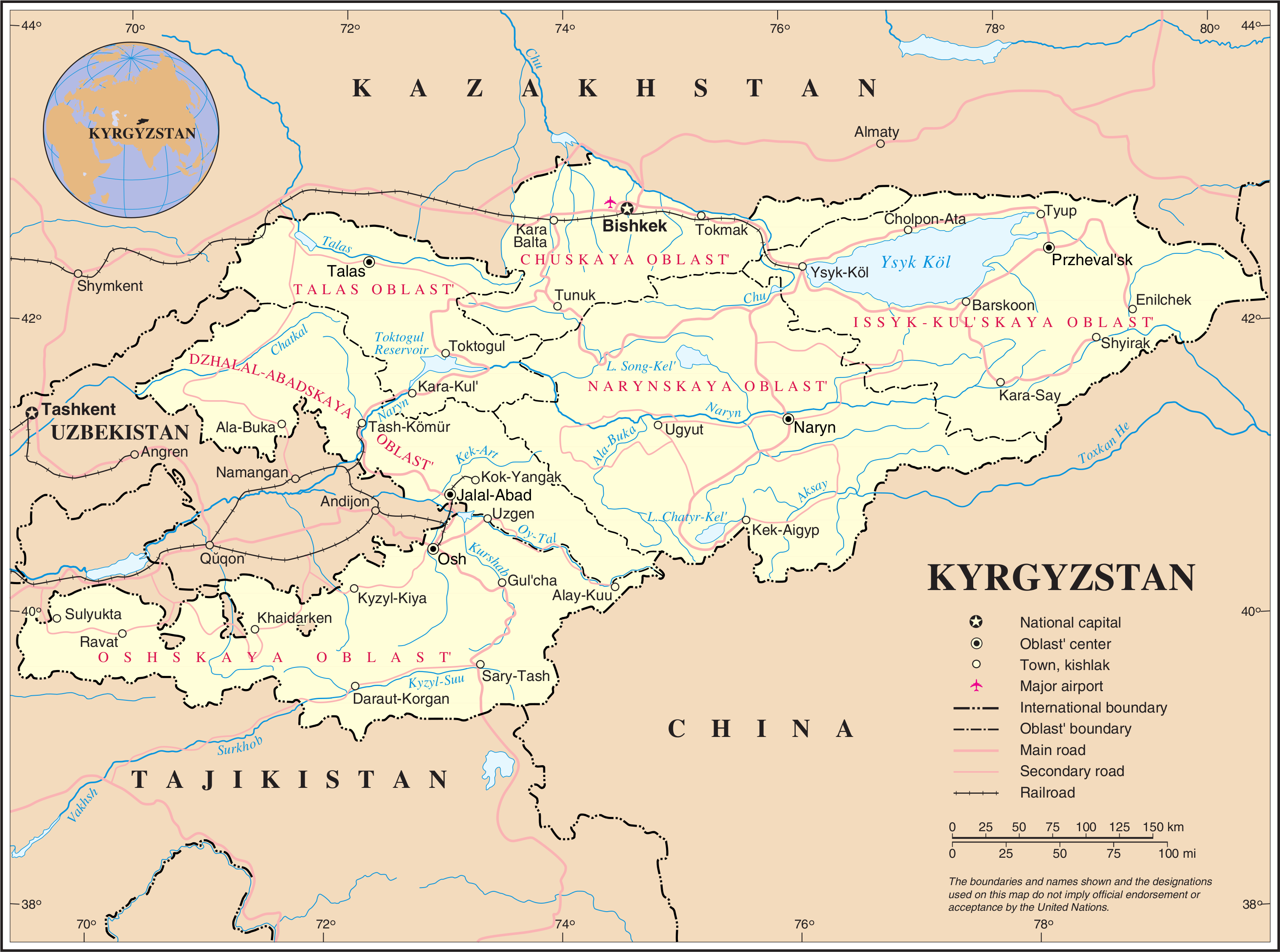 Quick Facts
Kyrgyzstan is a landlocked country in Central Asia, bordering Kazakhstan, China, Tajikistan and Uzbekistan.
In 1991, Kyrgyzstan became an independent country.
Average annual income is $2,900 (USD).
It is known as the "Switzerland of Central Asia".
Bishkek is the capital and largest city, with about 900,000 inhabitants.