Fall 2007 InGear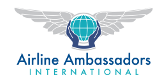 In late spring, P4P was contacted by Airline Ambassadors. They were looking for sewing machines to send to their charity program in El Salvador. Airline Ambassadors International is a 501(c)3 nonprofit organization affiliated with the United Nations and recognized by the U.S. Congress. It began as a network of airline employees using their pass privileges to help others and expanded into a network of students, medical professionals, families and retirees who volunteer as "Ambassadors of Goodwill" in their home communities and abroad. Members share their skills and talents to care for others and bring compassion into action.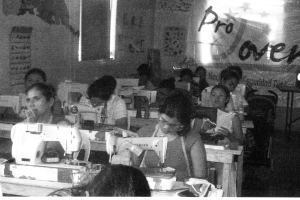 By mid-July, P4P delivered a pick-up truck full of sewing machines to the American Airlines Cargo Terminal at Newark Airport. They were delivered later that week to a Kiwanis Village in San Salvador, El Salvador, where 25 women will train as seamstresses, and upon completion of the course keep their machines.
This fall, we will deliver another 30 machines to El Salvador with Airline Ambassadors. This is an efficient and effective way for our sewing machines to get to the people that really need them. We were fortunate to find such a great synergy with a partner. To learn more about the Airline Ambassadors, visit them at airlineamb.org.