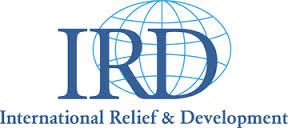 After a decade of independence following the collapse of the Soviet Union, the southern Caucasus region — Georgia, Armenia and Azerbaijan — continues to face economic difficulties and the risk of renewed conflict and internal strife. Specifically, conflict between Armenia and Azerbaijan over the disputed area of Nagorno-Karabakh, and secessionist movements in the Georgian regions of Abkhazia and south Ossetia have created more than 900,000 refugees and internally displaced persons (IDPs) in the Caucasus.
In response to this growing humanitarian crisis and rapid decline in living standards, IRD began operations in this country in 1999. Some highlights of our work include:
Rural Enterprise Support — Assistance to farmers and other rural entrepreneurs to improve the quality of their lives by increasing their incomes;
Health Care — Emergency distribution of pharmaceutical and medical supplies, training for medical professionals and construction of medical facilities;
Emergency Survival Aid — Distributing food parcels, hygiene kits, school kits, blankets, tools and seeds to refugees, IDPs and local vulnerable populations;
Repatriation and Reintegration — Providing direct assistance to IDPs and refugees through direct food and clothing distributions and income generation opportunities; and
NGO Capacity Building — Providing small grants and management assistance to local NGOs to help them improve and expand community services.
Retrieved from http://www.ird.org/our-work/by-region/europe/georgia on 1 November 2014 by the Internet Archive WayBackMachine.
International Relief & Development (IRD) website.