By Orock Eyong
Fall 2017 InStitch


United Action for Children (UAC), based in Buea, in southwest Cameroon, is proud to be one of the newest partners of Pedals for Progress and Sewing Peace. UAC was founded in 1996 and registered as a non-profit community-based child- and youth-centered organization engaged in Grooming Small Minds for a Big Future and developing a caring society for children and young people through innovative programs.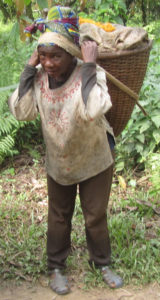 The overall goal of UAC is to contribute to the improvement of living conditions of affected populations such as rural families, children, and women. In line with its mission, UAC is involved in the following projects to meet the ever increasing needs of the affected populations:
Basic Education to orphans and vulnerable children
Entrepreneurship Education to out-of-school youths and low-income women
School on Wheels programme to assist rural children and women
Primary Health Care to cater for basic health needs of the rural communities
Vocational Training to equip youths and low income women with employable skills and to make them job creators
The partnership with Pedals for Progress is very timely and important in helping UAC with its mission of strengthening rural children, women, and families. The job of equipping low income women, children, and young people with employable skills and making them job creators will be made easy as a result of strategic support from Sewing Peace through the donation of sewing machines. Indeed, 72 sewing machines are in transit now.