by Mark Call
[The Norristown, Pennsylvania, Rotary Club is one of our most successful long-time collectors. We just got this end-of-season report. They are already collecting for next year.]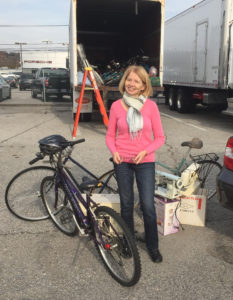 Janet Steiner is a friend of the club who makes numerous donations to our collection each year. She runs ads in her church bulletin asking for bike donations, and she stores donated bikes in her garage.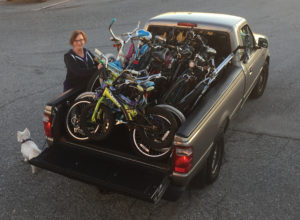 Ginny Politz is the owner/operator of Bikesport in Trappe, PA. Bikesport makes several deliveries to us each year of trade-in bikes that people no longer want.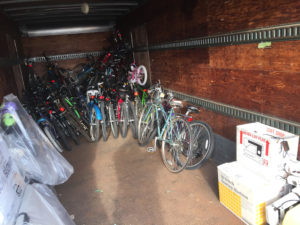 We have the use of a trailer generously donated by G. L. Sayre trucking in Conshocken, PA. We process the bikes and store them in the trailer until the next P4P collection. We already have 45 bikes and 10 sewing machines.
Our last two collections have netted 97 and 95 bikes. Our next collection is May 19, 2018, at the Norristown Area High School lot during West Norriton Community Day.