[We just got this report from our partner in Uganda, the Mityana Open Troop Foundation.]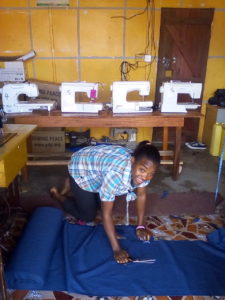 Dear our friends,
How are you?
In January 2018, Mityana Open Troop Foundation managed to open a show room/shop where we sell our products and services: sewing machines and bicycles, sewing products and school uniforms, bicycle repair and spare parts, embroidery services, art and print services, sign posts, sweaters, . . .
We hope that the profits will suport paying vocational teachers and other project activities.
Yours always,
Mathew Yawe