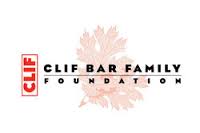 We started the Clif Bar Family Foundation to support grassroots groups led by people whose vision and commitment we deeply admired. We know what a few people with innovative ideas and persistence can accomplish – Clif Bar's roots are grassroots.
Over the years, we've been proud to support hundreds of organizations that are working tirelessly to conserve wild places and open spaces, advocate for pedestrian- and bike-friendly communities, and expand urban forests and restore watersheds. These nonprofits often are on the front lines, striving to safeguard public health and the environment by expanding organic farming acreage, improving local and global food security, investigating the impact of environmental toxins, and tackling the root causes of climate change.

Thule was established in Sweden in 1942. And ever since then, we've made it our business to bring you closer to the world and your passion for life. We are an international group of people united by our own passion for helping active families and outdoor enthusiasts.

EcoSouth, the Network for an Ecologically and Economically Sustainable Habitat




Chittenden Solid Waste District: Your resource for information about trash disposal, recycling, composting, reuse options, and hazardous waste management in Chittenden County, Vermont.




The Mujeres Maya is a cooperative weaving business with members who create amazing hand weavings by using the traditional weaving techniques handed down to them by their grandmothers. The Mujeres Maya received a microloan from our partner FIDESMA in Guatemala to start their business.

Meet Cyclonordsud, our Canadian sister organization operating out of Montreal.



The purpose of Project OKURASE (Opportunity, Knowledge, Understanding, Renewed Health, Arts-Based, Skills Training and Education) is to address the HIV/AIDS crisis in Ghana by helping vulnerable and orphaned children who are impacted by HIV/AIDS in their family and their village.